Perfect for a midday pick me up
Multi Award-winning hydrating facial spray
Capturing a unique expression of New Zealand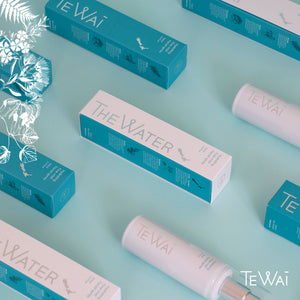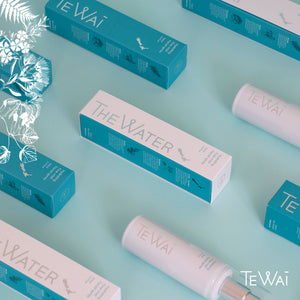 Helps refresh tired-looking skin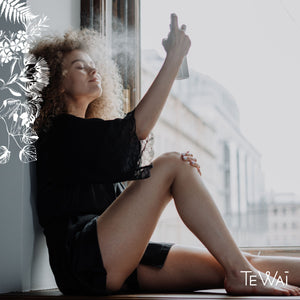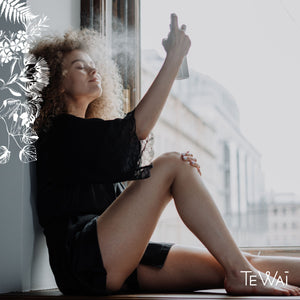 Restores skin to happy rehydrated state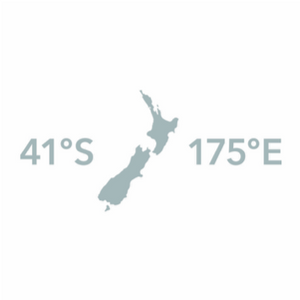 Te Wai ~ 'The Water'
Capturing a unique expression of New Zealand. Te Wai includes five native extracts Kawakawa, Manuka, Kowhai, Mamaku, and Pohutukawa infused in pure New Zealand artesian water.
Pohutukawa
Pohutukawa (Metrosideros Excelsas) Has a bioactive extract in its flower which is conditioning, deeply moisturising and antioxidant-packed. Promotes cell regeneration and soft, youthful skin.
Manuka
Manuka (Leptospermum Scoparium) Used topically by Maori for centuries and is a traditional medicine. This now world-famous plant has anti-inflammatory and antibacterial properties, and assists with healing.
Kawakawa
Kawakawa (Macropiper Excelsum) One of the most important herbs in traditional Maori medicine. Noted for its ability to sooth the skin. Its antimicrobial and analgesic properties make it useful for reducing inflammation and helping reduce blemishes.

Mamaku
Mamaku (Cyathea Medullaris) Traditionally known for its soothing and moisturising properties.

Kowhai
Kowhai (Sophora Microphylla) Has natural anti-microbial and antibacterial properties, making it perfect to help cleanse the skin.
Multi Award-winning hydrating facial spray
Te Wai is the most internationally awarded facial spray for 2021 & 2022.
Te Wai won Highly Commended in the 'Best New Natural Face Product' category in the UK's 2021 Pure Beauty Global Awards. These awards saw more than 770 entries across all categories, from 40 countries globally, going head-to-head with 20 other facial products worldwide.
This was followed by Te Wai being announced as the 'Editor's Choice Gold Winner' in the 2021 Global Green Beauty Awards. The Global Green Beauty Awards 2021 celebrates the best of green and clean beauty brands and received more than 400 entries from around the world.
In September Te Wai picked up another acclaim being awarded GOLD Medal for Best Natural Product in the 2021 Global Makeup Awards USA.
In February 2022, Te Wai was announced in the UK as 'Editor's Choice' in the Beauty Shortlist Awards 2022; awards that spotlight and support stand-out natural, ethical and sustainable brands.
In May, Te Wai was shortlisted as a Finalist in the Natural Health Beauty Awards 2022 for 'The Best International Product' and was GOLD WINNER – 'Best Natural Product' in the ASIA 2022 Global Makeup Awards.
BUY NOW
"In a handy bottle, the TE WAI fine mist is idea for on-the-go, too. Simply veil it on - even over makeup - as often as you want throughout the day.

Honestly, I noticed an immediate difference.

My skin feels deeply moisturised, light and healthy. I first applied it as part of my bedtime routine and by the next morning I could immediately notice plumper skin.

Highly recommend."
"Having a bottle of Te Wai~ The Water in my hand bag is super handy! It freshens me up while I'm out and about and gives my skin a much needed hydrating boost! Keep a bottle a home, at your work desk and in the car! I totally recommend this fab product. Even better is the fact that it's all natural and made here in beautiful New Zealand!."
"I am using TE WAI since last week and I am absolutely in love with this facial spray, it's so refreshing and cooling.

It's absolutely beautiful to use and OMG it smells Devine. True to its claims, gives my skin an extra boost of hydration and refreshes throughout the day."
Luxuriously refreshing!

"Te Wai is so luxuriously refreshing. My skin feels fresh, hydrated and invigorated when I use Te Wai, it's the perfect pick-me-up. I love the infusion of natural NZ extracts within the delicately scented mist.."

— 

Jacinta Khiu, New Zealand
Aotearoa's essence!

"Great, refreshing product to use that captures Aotearoa's essence wonderfully!"

— 

Shivana Pemberton, New Zealand
One of my staples for skin care!

"I have been using Te Wai for 3 months, morning and night and love it. Leaves my skin hydrated and glowing. I keep a spare bottle in my bag for a spray during the day, especially after the gym and during winter when my skin tends to be drier. Love the fact it is all natural and as well as that smells great. This is one of my staples for skin care and being a NZ product is a bonus!."

— 

Kelly Fulford, New Zealand
Amazing product!

"I absolutely love Te Wai! Amazing product and the team behind it are equally as fab. As a makeup artist I would recommend to anyone wanting a quality natural kiwi facial mist to add to their skin care. It smells as good as it feels.."

— 

Clara East, London, United Kingdom
One of the best!

"I must say this product is amazing, I have tried many facial mists and this would have to be one of the best I've tired so far, fully recommend trying it."

— 

Bradley Taylor, New Zealand
Just gorgeous!

"I absolutely love Te Wai! I've replaced the toner and micellar water I used to use with this. It leaves my skin feeling super soft and hydrated. Just gorgeous!"

— 

Dani Simpson, New Zealand
Mists goodness and hydration!

"A stand out product with a real point of difference. Te Wai 'The Water' mists goodness and hydration. It's incredibly versatile, I keep it on my office desk, it's great when I've had too long in an air conditioned or heated space, it also works really well as a makeup setting spray - a mist over your makeup settles everything wonderfully with the added comfort of knowing it's only full of good stuff. I love finding something that is locally developed, genuinely natural and effective."

— 

Anna Shere, New Zealand
Beautiful and refreshing

"Beautiful and refreshing on my skin, leaving it feeling hydrated. Smells divine too. Great service, product arrived in beautiful packaging and was quick too."

— 

Natalie Reid, New Zealand